Do you know how your business is using Snowflake and whether your cost is in line with your expected usage?
Snowflake Cloud data warehouse usage-based model has given users the comfort of paying only for what they use.

But without clear visibility into your usage and costs, it can be difficult to avert overruns or discover opportunities to boost storage and usage, control costs and improve performance.

If you are wondering how to effectively monitor your Snowflake usage and costs, we have a solution for that.

Jade Global's has built a Solution leveraging analytics to track and monitor Snowflake usage with just a few clicks. This can give you powerful visibility into usage, storage, licensing, and other cost metrics and keep your monthly costs in control while also getting better insight into data loading and transformations occurring in every environment.

Jade Global's webinar, "Save Cost by Monitoring Snowflake Cloud Usage with Powerful Analytics", will help Snowflake users, and business owners understand the process of monitoring their data warehouse Snowflake instances, without writing a single query.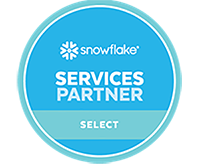 IDC's research shows that 61% of organizations worldwide agree/strongly agree that their strategy is to aggressively shift to consumption-driven/usage-based digital infrastructure purchasing models.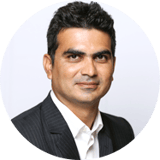 Chetan Gangwal
Senior Solution Architect, Snowflake & BI SnowPro Core Certified
Chetan has been with Jade Global for 13 years as Associate Director focused on data-driven solutions and business outcomes. Chetan's current role is as Delivery Leader - Snowflake Service Line. He has 15+ years of solid experience designing solutions, building proposals, and managing all levels of large-scale projects. Solid understanding of Business Intelligence, Data Analytics, and Enterprise products.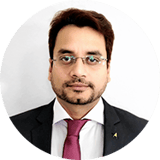 Debasish Jagaty
Solution Architect, Snowflake & BI SnowPro Core Certified
Debashish's current role is as Solution Architect - Snowflake Service Line. He has established a very strong relationship with the clients of Jade Global with his delivery quality, team skills, leadership skills, continuous learning, and innovations. He has more than 10 years of work experience in ETL, BI, Data Science and Data Warehouse areas.
A Solution to monitor Snowflake Cloud usage lowers costs and brings improvements in the way a Hi-tech giant manages its data warehouse